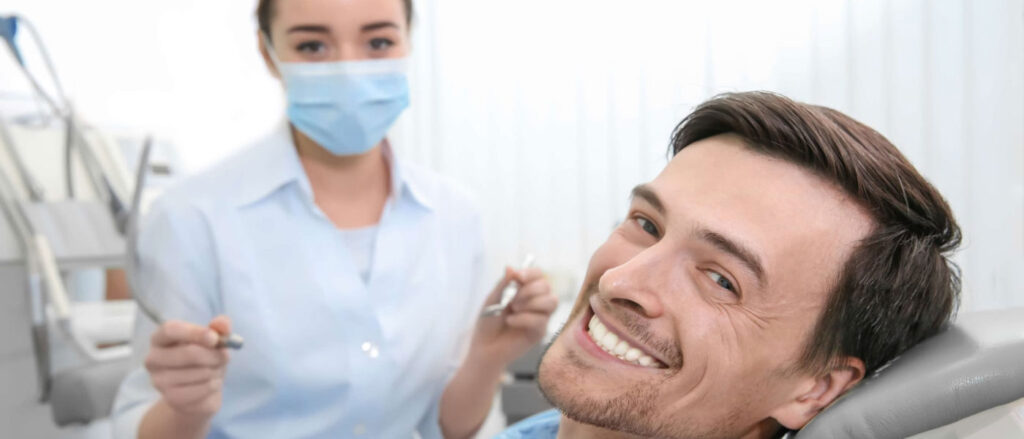 The Benefits of Dental Implants
Dental implants are ideal for people who are missing one or more teeth and offer a natural-looking smile and restore normal eating and drinking function. With implants, you can fill gaps in the smile, stop suffering from jaw pain caused by an uneven bite, and enjoy a long-term solution for lost teeth due to injury or decay. Implants offer a permanent solution, different from daily-removable appliances such as dentures, a partial, or bridge.
Whether you are missing one tooth or have several sections of teeth that are missing or decayed and need to be pulled, dental implants can offer an excellent alternative to dentures or bridges.
Getting dental implants requires oral surgery.
During the procedure an implant, a screw-like device, is placed in the jaw where the tooth's root would normally be. For several months the implant will slowly granulate into the bone in the jaw, the bone healing and forming around the implant until it is firmly anchored.
Once the implant has solidly fused into the bone an abutment will be placed over the implant. The abutment will be used to secure a natural looking tooth, an implant crown, that will be custom made by the lab. A temporary crown covers the abutment in the meantime while the permanent custom implant crown is being made.
Prosthetic teeth behave just like natural teeth, allowing you to eat and drink normally, and to smile without embarrassment.
Need full-arch tooth replacement?
Dental Implants in Jupiter, Florida
If you are in the Jupiter, Florida, area and think dental implants would be right for you, contact Appearance Implant for a free consultation. Our highly trained staff brings decades of experience to each patient, and we take pride in serving the dental needs of Jupiter area residents. At your consultation appointment, we will go over all of your options and discuss a consistent plan for creation and care of your dental implants.
SCHEDULE YOUR FREE CONSULTATION TODAY!